ECHK90SS Chimney island extractor
This product has now been discontinued
Features
Technical
Downloads
Features
Ducted/re-circulating installation
Push button control
3 speeds
Type of grease filter: Aluminium grease filters
Optional Accessories
Ducting kit code: 120mm, AED 51/53/54
Ducting kit code: 150mm, AED 61/63/64
Charcoal filter for re-circulation : CHA25 (pack of 2)
Technical Specification
Required height over gas hobs: 700 mm (min)
Required height over electric hobs: 600 mm (min)
Power supply: 3 A
Mains lead length: 1 m
Outlet diameter: 120mm/150mm
Outlet diameter: It is best to use the AED61/63/64 (150mm) ducting kit rather than the AED51/53/54 (120mm) with the adaptor. This keeps noise levels to a minimum.
Extraction Rates And Noise
Extraction rate: 404 m3/hr
Noise level: 61 dBA
Extraction rate at first speed: 226 m3/hr
Noise level at first speed: 50 dBA
Extraction rate at second speed: 325 m3/hr
Noise level at second speed: 59 dBA
Extraction rate at third speed: 404 m3/hr
Noise level at third speed: 61 dBA
Filters
Number of grease filters: 0
Number of charcoal filters (optional): 2
Charcoal filter code: CHA25
Fitting Notes
Fitting note: please ensure that you check the ceiling height is sufficient to allow the required clearance between the hob and extractor
You may also like...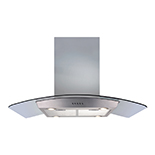 ECPK90SS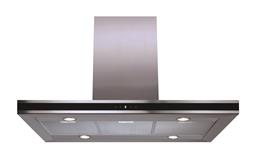 EVPK90SS
Will look good with...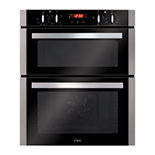 DC740SS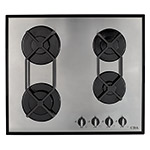 HVG620SS