We're here to help you
We want to provide the best possible Aftercare for the lifetime of your appliance. As well as engineer visits, we offer product advice and support through our Live Chat service, email and on the phone as well as an E-shop where you can purchase spare parts for your appliance.
Opening times
Where open from
9:00am – 5:00pm Monday – Friday
9:00am – 1:00pm Saturdays
Live Chat is open from
10:00am – 4:00pm Monday – Friday
Telephone
Customer Care: 01949 862012
Customer Care ROI: 1-800-535556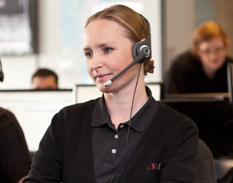 CDA Aftercare
Engineer request
Please use this form to request an engineer visit.
The information you provide will be used to assess the most appropriate action, including booking an engineer.
Owning a CDA appliance goes beyond choosing a design and performance that works for your lifestyle. We want to look after you and your product throughout its lifetime. We understand that life isn't always straightforward and sometimes things go wrong. From a new bulb to repairing faults, our team have the knowledge and experience to get you back up and running as soon as possible.
Get in touch
There are many ways to get in touch with us to resolve whatever issue you are facing. Our Live Chat function is available for instant access to our knowledgeable team here at HQ. Alternatively, please reach out to us using Contact Form, or by telephone on 01949 862012..
Serial number and proof of purchase
Before you do, have your appliance Serial Number and Proof of Purchase to hand so that we can get your repair started as quickly as possible.
You can rely on us
Our friendly engineers cover over 80% of call outs across the UK, with the remaining postcode areas looked after by a national network of CDA-approved engineers. Our engineers receive regular training updates on our products to ensure that they know them inside-out, better than anyone else.
At our Head Office in Nottinghamshire, we have a team of highly-trained appliance experts to answer your questions and diagnose faults over the phone, an in-house Quality Control department and a library of information to hand.
All this has given us the ability to achieve an industry-leading first-time fix rate of over 90%, something we work hard at every day.
You can find information about our most Frequently Asked Questions here
Thankyou for submitting your Engineer request
Please do not refresh your page or go back while your data is being sent directly to the customer care team
Please be patient it may take up to a couple of minutes to upload this page to our customer care team.

You will be redirected to the correct page as soon as the upload is complete